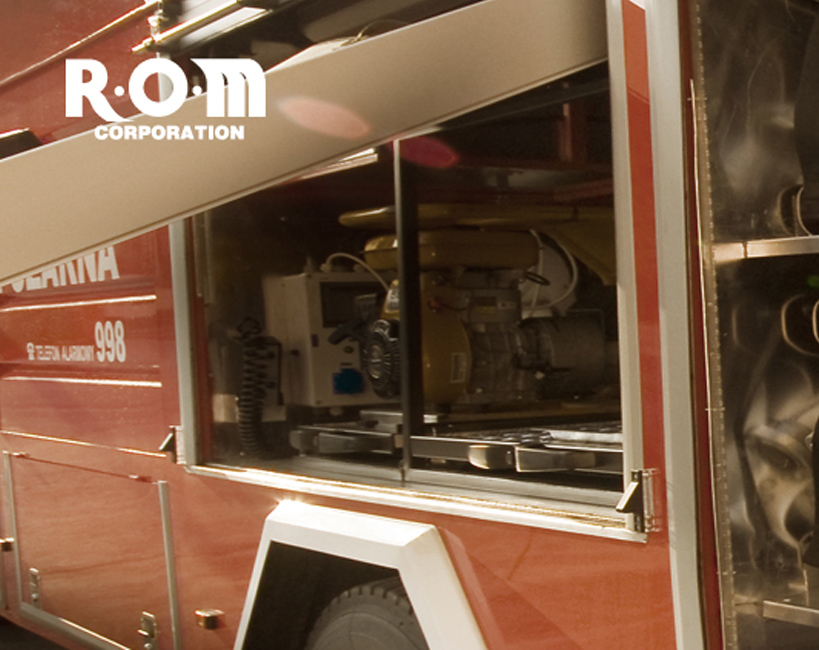 With the guidance of Century Park, ROM Corporation has been able to make three acquisitions and position our company strongly for the future. These acquisitions have helped change the mindset of many of our customers. We have built on our existing relationships and have become a trusted partner with a portfolio of products that improve worker productivity, safety, and ergonomics.
Former CEO, ROM Corporation
Headquartered in Belton, Missouri, with additional locations in East Stroudsburg, Pennsylvania, and West Saint Paul, Minnesota, ROM Corporation is a leading manufacturer of safety related products to the emergency, food distribution, and industrial sectors. ROM's emergency line consists of roll-up doors, hose bed covers, LED compartment lighting, heavy-duty cargo trays and scene lighting products. The Company also produces a variety of ramps and trailer-access products sold primarily for use on refrigerated trailers used in the food distribution industry. Lastly, the company produces customized, engineered to order, safe access solutions for industrial applications as well as ergonomic ladder rack solutions for use on utility vehicles.
Industry – Specialty Manufacturing