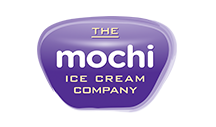 LOS ANGELES, CA – Century Park Capital Partners ("Century Park") is pleased to announce that it has completed the sale of The Mochi Ice Cream Company to Lakeview Capital, Inc.
The Mochi Ice Cream Company is the leading domestic producer of mochi ice cream, the Japanese-inspired handheld ball of premium ice cream enrobed in soft and pillowy mochi dough. The Company's products are distributed under the My/Mo and Mikawaya brands in grocery, club, and foodservice locations nationally.
The Hashimoto family founded Mikawaya, the predecessor to The Mochi Ice Cream Company, in 1910, and Century Park acquired majority control of the Company in 2015.  At the time of acquisition, the Company's mochi ice cream was primarily sold in niche ethnic grocery stores and certain foodservice channels. Century Park developed a thesis, based on consumer testing and research, that mochi ice cream was a product with potential broad market appeal.  In particular, Century Park saw a convergence of trends around increased portion controlled yet indulgent snacking, clean ingredient labels, and growing millennial interest in authentic products. Century Park believed that mochi ice cream could achieve expanded distribution and tremendous growth through increased customer awareness.
Post-acquisition, Century Park brought in a new executive management team, and worked to develop and launch My/Mo, its general market brand, in 2017. Since that time, My/Mo has grown substantially; the Company has successfully launched new flavors, an innovative triple-layer version, a vegan option, seasonal items, and pioneered the My/Mo Mochi Ice Cream BarTM, a self-serve mochi ice cream freezer case.  Under Century Park's ownership, the Company expanded its distribution from fewer than 1,000 niche ethnic and specialty grocery stores to more than 20,000 grocery, club and foodservice locations nationwide.
The investment was led by Martin Sarafa, Managing Partner with Century Park, who commented, "The Mochi Ice Cream Company has become one of the fastest growing branded snacking platforms in the country. The future for mochi ice cream is incredibly bright and we could not be more proud of what this team has accomplished."
Guy Zaczepinski, Managing Partner with Century Park, added, "Craig Berger and his management team did an exceptional job in unlocking the potential that existed within Mikawaya. We are excited for this category, and for the Company's next chapter."
Craig Berger, CEO of The Mochi Ice Cream Company, commented, "Century Park has been an incredible partner for The Mochi Ice Cream Company. Their strategic vision and operating philosophy plus their outstanding relationship with the senior management team unleashed the tremendous growth of the My/Mo Mochi Ice Cream brand. It has been a great four-plus years and we can't thank them enough for all of their support. We look forward to carrying the positive momentum into our next phase of growth with Lakeview Capital."
Houlihan Lokey, Inc. served as financial advisor and Winston & Strawn LLP served as legal advisor to The Mochi Ice Cream Company in this transaction.
About Century Park Capital Partners:
Century Park Capital Partners is a Los Angeles-based private equity group established in 2000 that invests in family businesses, owner-operated firms and corporate divestitures with the purpose of accelerating growth and transforming these companies into leading industry players. We specialize in acquiring strategically well-positioned yet under-resourced middle market companies with identifiable potential for value creation. We leverage the domain expertise of the Century Park Executive Council to work with management to implement a value creation blueprint for our portfolio companies. We further support our investments with proven operational and best practice initiatives, led by our Operating Team, including buy-and-build acquisition integration programs and infrastructure additions. For more information on Century Park, please visit www.centuryparkcapital.com.